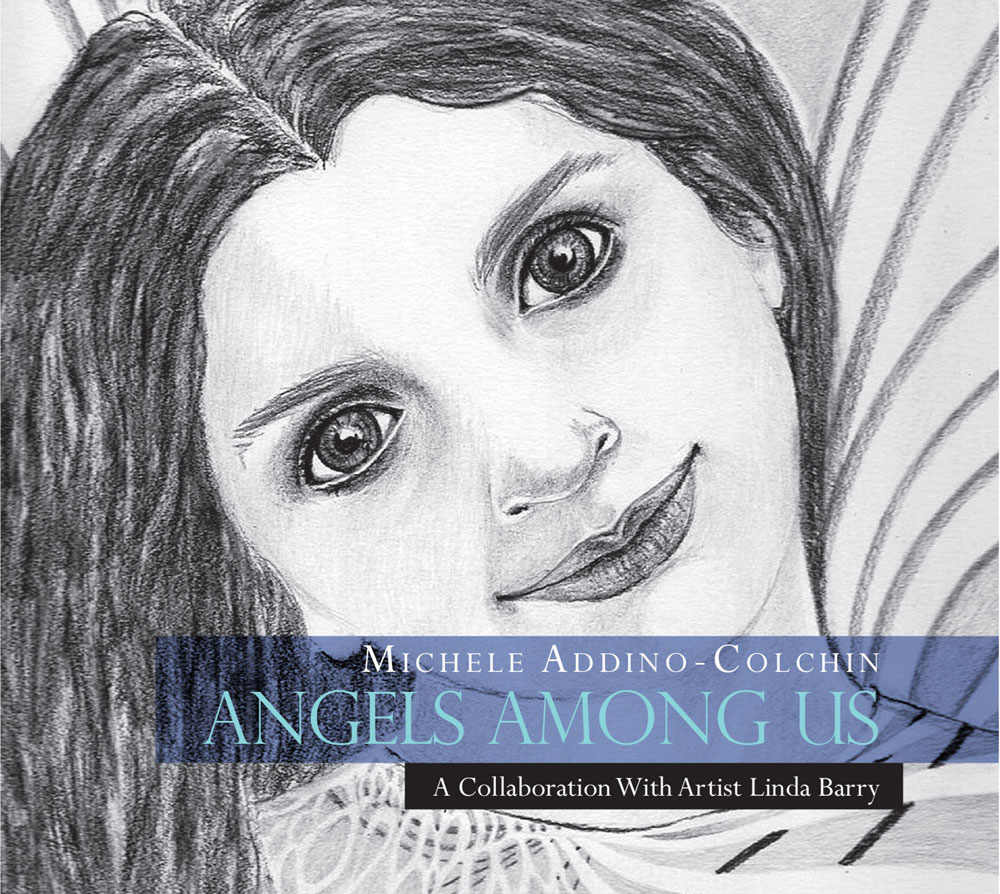 Angels Among Us
A two album collection of intuitive angel healing music inspired by the artwork of Linda Barry. Great for calming, quiet, and peaceful times as well as balancing and healing.
What Others Have to Say About "Angels Among Us" . . .
"First listen brought me chills, second listen-tears of joy!
The music, vocals, and also cover art by Linda Barry is astounding.
I am currently playing it in my Elementary classroom and have noticed an amazing peace among my students.
I love the double CD set, I can have one in the car and one in my classroom to play anytime
I feel I need some Angel helpers to see me through the day! "
Amazon fan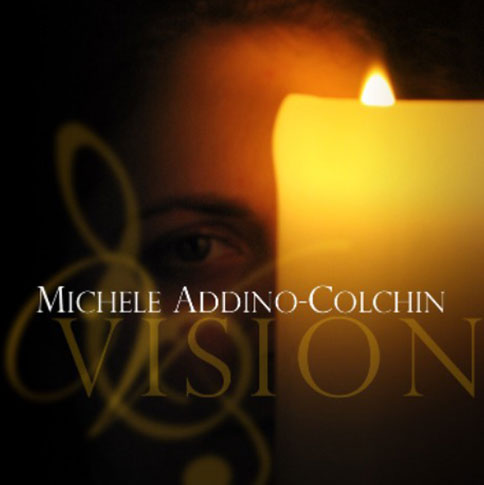 Vision
A collection of songs that reflect the ebb and flow of the spiritual life, the dark night of the soul and the indwelling of the Light. Works well for personal reflection as well as ministry settings.
What Others Have to Say About "Vision" . . .
"The voice of Michele Addino-Colchin is beautiful and her arrangements are original, haunting, and lush! I truly love how Michele incorporates
'A Course in Miracles' into the songs in a way that I felt, was accessible to all. Her music is truly beautiful."
Beverly Hutchinson McNeff, Director "Miracle Distribution Center", Anaheim, CA

---
"Beautiful, beautiful, beautiful! Michele Addino-Colchin sings the message of 'A Course in Miracles' with stunning clarity and inspiration."
Rev. Jon Mundy, ACIM author and teacher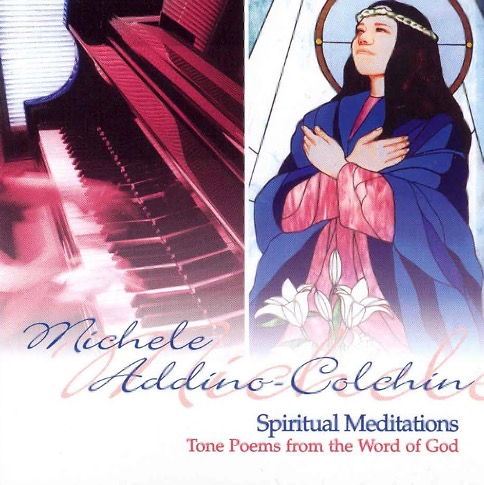 Spiritual Meditations: Tone Poems on the Word of God
Instrumental and vocalise pieces that depict scripture passages from various scenes of the life of Jesus. Each piece is a tone poem, music that tells a story in melodies. Listen while reading the scripture passage for a unique prayer experience.
What Others Have to Say about Michele's Music…

"I'm AMAZED AND AWE STRUCK. Michele is beyond talented and gifted. I love, love, love the compositions
and Michele's voice is just totally world-class. She is a national world talent."
Tama Kieves
Best selling author, "This Time I Dance" and director/founder of "Awakening Artistry", Denver, Colorado.