The role of a spiritual mentor is to be a companion on the spiritual journey. As an Interfaith Minister and someone who explores the Divine connection personally, I am open to all spiritual paths. All are welcome to come where you are, just as you are. All paths lead to God. Life can present challenging circumstances where we question our faith, ask "Where is God?", and ponder the meaning of it all. Other times we may have mystical experiences that we may want to share such as a near death experience or psychic and intuitive gifts coming forth. A spiritual mentor can provide sacred space for someone to honestly share these events and be loved through them.
When we meet, we will create a sacred space and allow the Divine to speak through us. This may mean a deep and honest sharing, conversation, or utilizing a variety of discernment or healing techniques to open up the Divine Voice within. This may include sound, accessing The Book of Life/Akashic Records or Holy Spirit Wisdom, art and creative ventures, healing prayer, and a variety of other tools as they come forth intuitively, using both of our gifts together. We will listen for guidance every step of the way and allow the Spirit to reveal the direction the session will move.
For more information and to set up a spiritual mentoring session:
Note: I offer spiritual mentoring to anyone who is in need of guidance. Donations to my ministry and work are welcome but not required.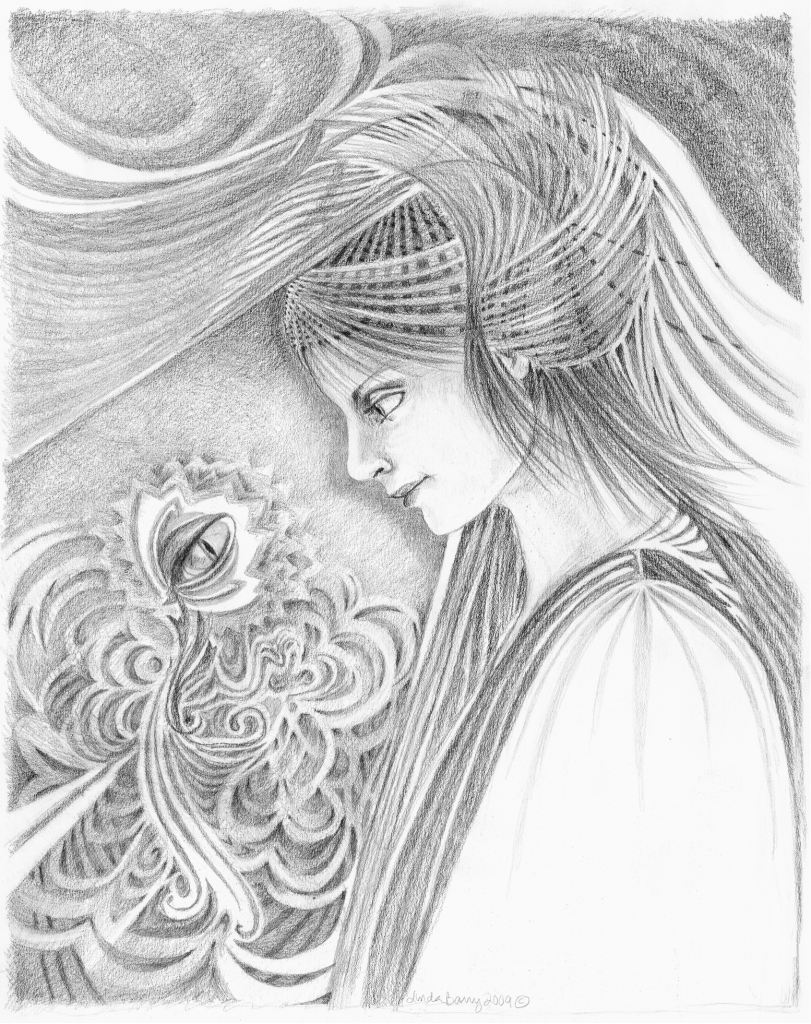 "Dancing Flower"
by artist Linda Barry.
This image is a representation of how we look at nature
and see the Divine and nature looks back at us and sees the Divine.
Click below to listen to the song inspired by this image, "Jubilation", on the album "Angels Among Us"