Peace Be With You
Welcome to VisionSong! On this site, you will find opportunities to connect with the Divine through spiritual music,
writing, inspired artwork, and unique sound healing and mentoring sessions.
Several years ago, I had a profound near death experience dream. I was immersed in a living, liquid, and luminous Light, surpassing all understanding.
Explore and experience my musical albums for calm, peace, balance, and healing.
Connect with me. I would love to share my spiritual gifts with you and learn about how the divine is working in you.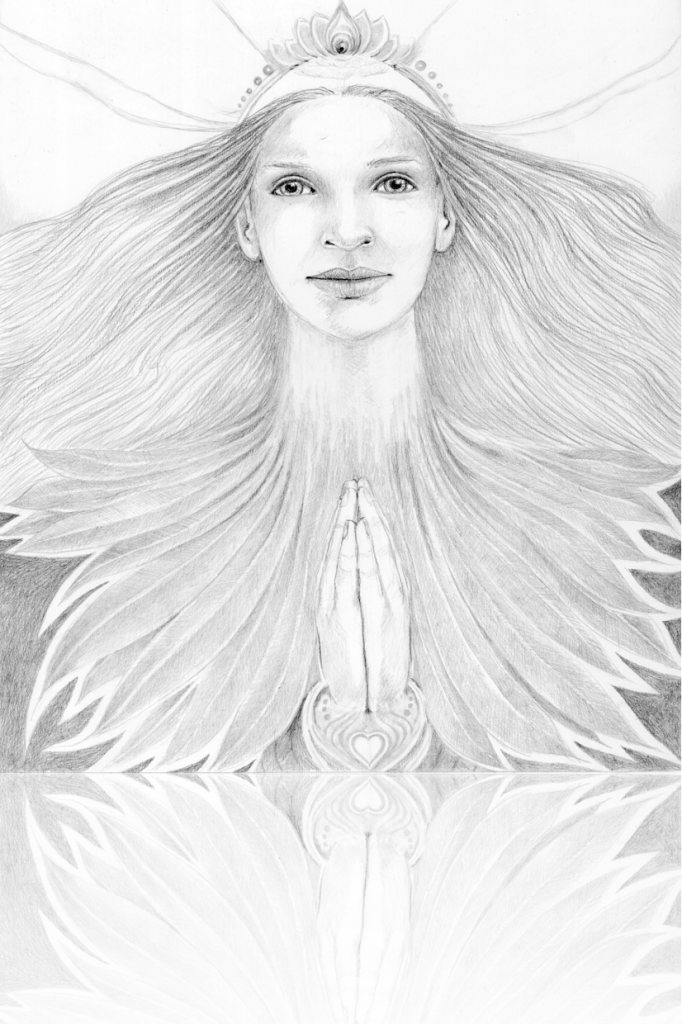 Lotus Flower
by artist Linda Barry
This angel is also known as Angel Ariel or Uriel, holding her hands in namaste blessing. Click below to listen to "Namaste", inspired by this angel image, from the album "Angels Among Us".
Subscribe to our Newsletter
Sign up and stay in touch